HLC is located on a large three-acre campus. The facility is composed of two distinct connecting buildings, one for preschoolers and one for school-age children. Our campus's amenities are perfect for your kid's summer camp in McKinney, TX!
For more information on our kids summer camp in McKinney, TX, contact the Heritage Learning center today!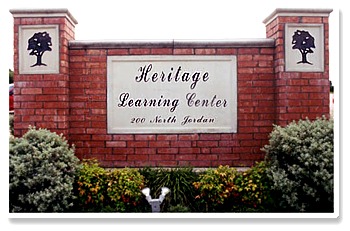 During the summer months, Heritage Kids Summer Camp students in McKinney, TX enjoy a large above-ground computerized spray water park.
On site are three separate age-appropriate playgrounds with covered areas and tricycle trails.
Little Primers and Early Preschool Playground

Preschool and Prekindergarten Playground

School Age Playground
This playroom provides indoor exercise opportunities during adverse weather days. Also, it serves as a presentation room for the special events that come to Heritage such as The Tooth Fairy during Dental Health month.