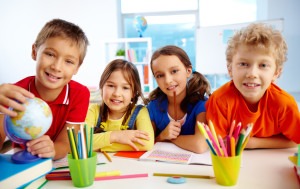 Schedules can get busy quickly, especially with children, but that doesn't have to be a bad thing! There are many after school programs that can help you manage. However, it can be challenging to know what to look for. Heritage Learning Center wants to help you pick the right program for your children. That's why we've created this guide to ease your decision-making process. 
The Number One Determiner
The best way to see if the after school program is right for you and your children is to visit. Set up an appointment to go in person if possible. Seeing the program for yourself is the perfect way to see all that the program offers and get a feel for the environment. It also gives you a chance to talk to the staff, see what they're doing, and see if the children are comfortable there.
Questions to Ask
These are some questions you can ask yourself or discuss with your family to evaluate each program you find.
Is supervision adequate? Does the staff consist of responsible and caring adults who like the children? Can they provide support and guidance to the children?
Is the program in a safe and clean environment? Is there enough space for activities? How is the area decorated? Is it cheerful and inviting? Are the restrooms clean and adequate?
Are provided meals or snacks healthy and nutritious?
What kind of resources do they offer? Is there a library or sports equipment?
What kind of activities are they running? Are they fun and challenging? Do the children seem to be having fun? Are they age-appropriate?
Are the activities something that you think your children would enjoy?
Does the program involve group and individual learning that benefits the children as much as possible?
Can children attend on holidays? Are there extra fees involved with the extra time? Is there a late fee if your child has to stay after the program closes?
Can children come only a few days a week instead of daily to accommodate costs and schedules?
What are the costs and extra fees involved for additional services such as tutoring and trips?
Stay in Contact
As a parent, you can discuss what your child wants and needs with the staff and talk about what they like to learn and do. You should also keep in contact with the program coordinators even after your child starts participating. This way, you can learn about how your child is doing and find out how you can boost their learning.
Cultural Expectations
Many programs have children attend from many different cultures. Discussing child-rearing techniques and expectations with the program staff is beneficial for the child. The staff should adapt to your child's needs and promote a multicultural education with this information.
Your Involvement as a Parent
After school programs are not just for your child! The program coordinators often value the time the parents put in. This can be done through volunteering or participating in parent activities the program hosts. These might include group sessions or parenting sessions taught by the staff. Being involved helps your child realize that this program is important and valuable and promotes their enjoyment of it as well.
With so many after school programs out there, it can be hard to choose one for you and your child. Our experts at Heritage Learning Center hope this short guide makes the decision a little easier. Also, remember to check out our fantastic after school program for your older kids: Clubhouse! Clubhouse offers endless fun and educational activities for Kindergartners up to fifth graders. Please contact our award-winning McKinney, TX facilities if you have any questions! We want to help you pick the perfect after school program for your children.