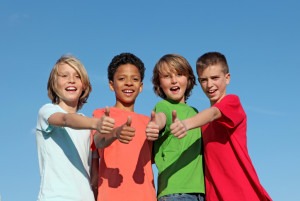 The kids summer camp McKinney TX at Heritage Learning Center is an amazing opportunity for your children to gain fantastic skills in a learning-centered and fun-filled environment. Let's take a look at the benefits of continuing your child's education throughout the summer and ways that this can be applied to summer programs.
Ultimately, the purpose of a summer program is to provide children with amazing summer excitement through learning-based activities while also providing each child skills and experiences necessary to be successful in school and in life. Education does not stop during summer recess and learning and engaging with the world is always occurring. Thus, a summer camp is a fantastic opportunity to get children excited about learning, academics, and their world.
In an ever-digital world, a summer camp can be a great place for children to disconnect from their cell phones, tablets, computer and TV screens, and experience the world around them. Some typical activities at summer camps include swimming, skating, bowling, hiking, learning basic outdoor skills, and playing outdoor sports. Further, many summer camps such as the kids summer camp McKinney TX also have an educational component to them. The lessons learned at these summer camps are vast, ranging from engaging in new academic subjects, to being away from home for the first time and without the safety net of their parents or electronic devices, to fitting in in a new social environment. Each of these lessons has practical applications to a child's life in the modern era.
The benefit of a solid, educational summer program is vast. Children go to school in the fall excited to be there, significantly more engaged in their coursework, and begin to understand the connection between what they are learning in the classroom and the world around them. Children come into the school year with stronger social skills and are able to adapt to the sometimes difficult social environment of a public or private school. Finally, it offers children the opportunity to discover their own passions or talents, which is critically important when thinking about our children's future. Thus, the kids summer camp McKinney TX offers an amazing opportunity for your child.
Feel free to give us a call at (972)782-4464 or visit our website. There, you can find basic information about all of the programs we offer, how to sign up for our programs, and how to contact us.  We look forward to providing your children an amazing educational experience for our kids summer camp McKinney TX.
[osky-citation keyword='Kids Summer Camp McKinney TX']