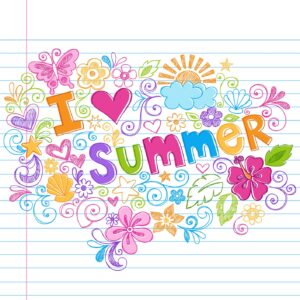 The summer break is coming and that means you'll have bored kids at home.  Even though you might have a family vacation planned for the summer, it won't last forever and your kids will still have a lot of time to fill.  That's where organized summer programs for kids in McKinney TX come in.  Summer programs can get your kids off the couch and away from their video game consoles so that they can have their bodies exercised and their minds stimulated.
As a parent, you face the challenge of having to work to support your family while still trying to spend as much time with them as you can and school breaks highlight exactly how hard that is to do. Winter and spring breaks are relatively short so letting them sleep in and watch TV for a couple of weeks while you're at work is fine; in fact, it's the mental break they need to recharge and get ready for another few months of school.  But summer time is different because it seems to go on forever.  By the middle of summer, most kids get bored and start asking their parents to give them things to do.
Summer programs for kids in McKinney TX are an excellent way to give your kids activities they can decide on.  At Heritage Learning Center, we provide summer fun and learning for pre-schoolers all they way up to 5th graders – these tend to be the age groups that are least able to find creative ways to amuse themselves.  We have separate outdoor playgrounds, themed days and entertainers for the younger kids and an on-campus computerized, state-of-the-art spray and water park for all age groups.  For the K-5th grade crowd, we offer field trips, a computer lab, an arcade and an art room.
The great part about bringing your child to Heritage Learning Center is how safe they are with us.  Not only is there controlled access to our 3-acre campus, but we also have campus-wide video monitoring.  And our teachers are either degreed or highly-experienced – or both!  Isn't it time you gave your kids the kind of school summer break you wish you'd had as a child?  With our summer programs for kids in McKinney TX, you can and at a reasonable price.  So, even though you can't spend every minute with your children, you can be sure that they're safe and having a great time at Heritage Learning Center.  Call us at (972) 782-4464 or visit us online at hlc.info to find out more about us.
[osky-citation keyword= 'Summer Programs For Kids McKinney TX']
Photo Credit:  ©Depositphotos.com/ blue67