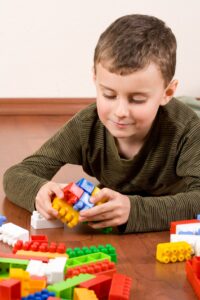 There are many after school programs McKinney TX to choose from when you're trying to find a place to send your child during the after school hours. When choosing between the after school programs you have available, the first thing that most people think about is the activities that the program offers to your child. The activities that you will look for in a program will vary depending upon the needs and interests of your child. Some children might prefer art, while others might prefer music, or science, or reading, or even sports. Often, however, people choose to enroll their child in a program that will enhance some of the child's natural skills in a way that will also help them in school. Whatever activities you decide are best for your child, there are many options available so you can find something that both you and your child find agreeable.
Of course, it doesn't matter how much good an after school program might do for your child if you don't feel good about leaving your child there. The most important thing about any of the after school programs McKinney TX is to choose a program that makes you feel like your child will be properly cared for. You don't want to turn your child over to someone that you don't feel will keep your child safe, or you don't feel will treat your child with the same respect and affection that you would show. The education component of an after school program is important, but it pales in comparison to choosing a program that will foster your child's emotional development as well. You want to spend some time looking at different programs to make sure that the activities the program practices coincide with a place that will make both you and your child feel safe.
Because after school programs McKinney TX are so critical to the development of children, you want to entrust your child to a program that you know you can trust, not only take care of the child, but to benefit them. With that in mind, Heritage Learning Center offers the programs you want. Not only will they monitor your child during the after school hours, but they'll involve your child in activities that will help their development and help them do well in school. Contact them at hlc.info to find out more about their program and how it can specifically benefit your child.
[osky-citation keyword= 'After School Programs McKinney TX']
Photo Credit:  ©Depositphotos.com/ Xalanx