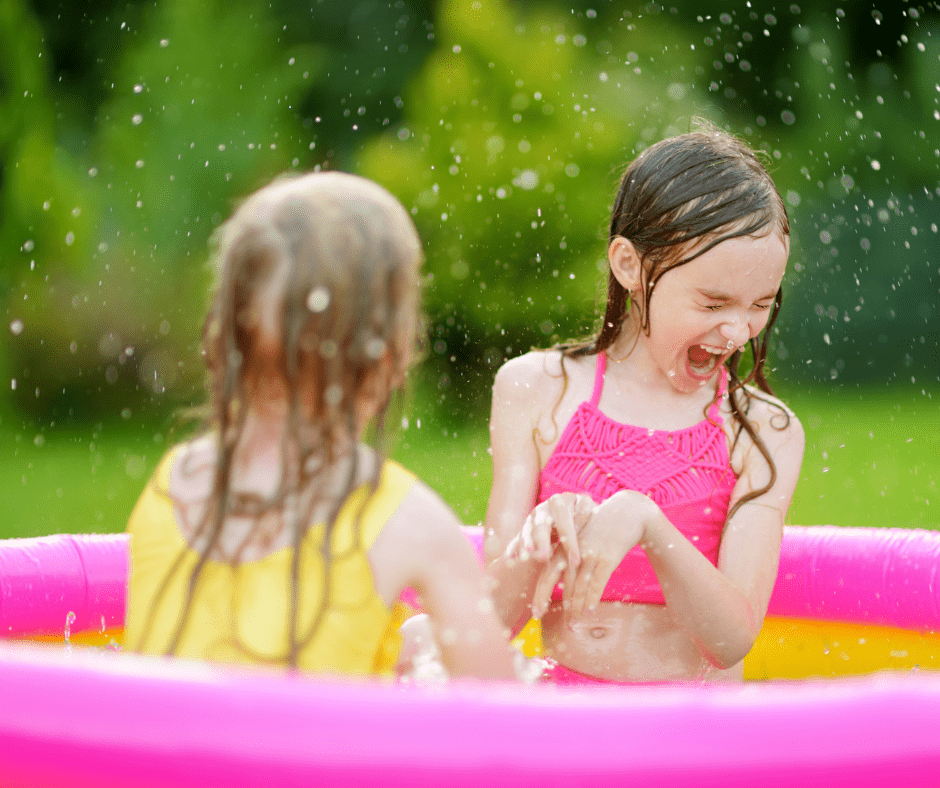 Summer can be an enjoyable time for you and your family. However, sometimes it can be hard to think of good activities to do when it's hot outside. That's why Heritage Learning Center is helping you out with these 10 fun and cheap summer activities that you can put together to entertain your family this summer. 
1. A Homemade Water Park
Water park tickets are expensive. Creating a simple water park at home is a great alternative. All you need to do is lay down some wet trash bags on the ground, position a sprinkler over them, and fill up a small pool. 
2. Costume-themed days
Spending days at home is even more fun when you create themed days for you and your kids to dress up around. It sparks ideas for games too!
3. Kids as Screenwriters
Give your kids the day to be screenwriters. They can come up with a play, direct it, and perform it for you or have you participate in the play as well!
4. Crafts Day
A craft day requires a little more effort from you, but it can still be cheap! Put together a handful of crafts for you and your children to work on together throughout the day. 
5. A Kid's Walk
This is a fun idea for toddlers or young children. Go on a walk with your child around the neighborhood and let them lead. They can touch the grass, determine the direction, and learn new things about nature along the way!
6. Ice Cream Sundae Night
Sugar is always a privilege for children! So, put together a sundae bar and maybe even pick a movie for the night. Then, your kids can create their ice cream treat and enjoy some family bonding time. 
7. Build Forts
This gives children the opportunity to explore creativity and have fun in the process! Give them pillows, blankets, and chairs to build forts with that you can camp out in together.
8. Backyard Obstacle Course
A few hula hoops and some other materials make a perfect obstacle course in the backyard. So your children can get outside and be active while having fun in the summer air!
9. Camp in the Yard
This is another fun idea that helps your kids get outside. You can have them help you set up a tent, bring their sleeping bags, and have a campout in the backyard!
10. Bake Together
Baking is all about science, so baking with your child will teach them a lot and allow you to bond as a parent and child. It's fun, simple, and cheap!
If you need more ideas for summer activities, Heritage Learning Center is the place for you! We have award-winning programs that give your child the perfect activities during the summer and even provide them with after-school activities during the academic year as well. Contact us to learn more about our programs and all we have to offer at Heritage Learning Center.