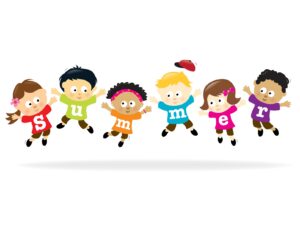 Moms do not panic, yes summer is just around the corner, and vacation is just about to start but so are summer programs for kids in McKinney TX. Keeping the troops busy is not a problem when you find a great program that they will love attending in McKinney, TX.
Who says it has to be just about school curriculum, sure that is part of the package, but there is so much more offered. Field trips, water fun, computer games, and a whole host of activities to keep the kids busy and mom calm. Summer programs for kids in McKinney TX make kids and their summers a top priority.
Unfortunately there can be a downside to summer vacation for kids and parents. A whopping 103 times a day the words "I am bored" can be issued from a child's mouth. The number one summer vacation challenge for many parents is to keep the kids from becoming couch potatoes with apparently nothing to stimulate the senses.
Even though boredom holds the top spot there are other downers that take a toll on parents. Coping with these problems can be stressful for the entire family.
Expenses go up. The cost of additional daycare, food, and entertainment rise during summer break. These expenses go way beyond the planned family trips of summer and these added cost aren't always figured into the budget and it can be a tough blow on the wallets.
Keeping a house tidy and clean with a houseful can last but a fleeting moment and mayhem can wreck havoc. Constantly moving behind children attempting to lessen the damage can wear a parent out.
Some parents are finding that good daily school inspired habits such as reading and exercise are falling by the wayside. Keeping the kids motivated takes planning and some thinking outside the box.
Homes with two working parents often feel that time isn't always on their side. On the other end of the spectrum those fortunate to have one parent at home sometimes find that they have too much time and space to fill.
Even just a few hours a day spent outside the home in a structured environment not run by "the parents" can make all the difference. Kids continue to learn in many summer programs, they have experiences that they enjoy sharing with their families and the whole time they are having fun.
If you are a parent who dreads the last ring of a school bell for summer break then take a look at what is out there to help you during the months of summer vacation. Heritage Learning Center offers terrific summer programs for kids in McKinney TX. Take advantage of the best of both worlds, some great activities for the children and some downtime for you. It is a summer where everyone wins.
[osky-citation keyword= 'Summer Programs For Kids McKinney TX']
Reference:
www.dailymail.co.uk/news/article-2193672/Why-I'm-bored-sound-summer-parents-look-forward-children-going-school
Photo Credit:  ©Depositphotos.com/ wetnose