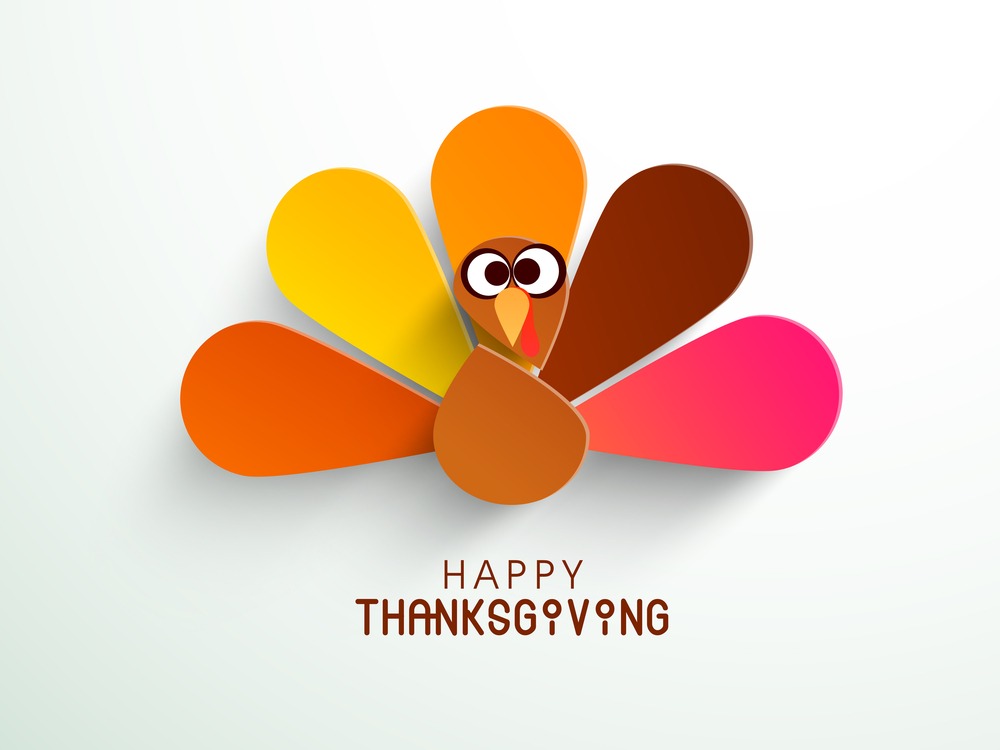 There's a lot to be done on Thanksgiving! Cooking, cleaning, setting the table, socializing with family, we know your hands can be full. But that doesn't mean it shouldn't be a fun day, especially for the kids. Here are a handful of Thanksgiving activities your preschoolers can do during the Thanksgiving season!
Turkey Tail Napkin Rings
Turkey Tail Napkin Rings are a great activity and a decorative piece! You can find a tutorial online, but it's as simple as cutting out a turkey template, folding a few napkins into the tail shape, and laying out colors for your kids. They can piece it together, color to their heart's content, and feel like they contributed to the day's decorations!
Hand and Footprint Turkey
Making hand and footprint turkeys is such a fun time for the kids and a good memory for you down the road. You'll need some paint, paper, and googly eyes! Perhaps some tape or glue as well. Your child's hand makes the tail feathers, and their foot makes the body. Dip them in paint and place them on the paper. There are plenty of picture examples you can find if you need extra help. Then you attach a beak and eyes, and then your project is complete!
"I'm So Grateful" Coloring Sheets
You can find a handful of printable coloring sheets on Pinterest or the internet. One of them could be an "I'm so grateful" sheet, an excellent activity for the kids. It keeps them occupied, can be used as a placemat, and is a simple reflective activity for them on Thanksgiving day. Just print these out real quick, throw a few colors on the table, and that's it! Now the kids can color all they want and reflect on the things they are grateful for. 
DIY Gourd Turkeys
Gourd turkeys are adorable and a blast to make! You can find the gourds at the supermarket during the fall, and then you need some googly eyes (perhaps from the hand and foot turkeys), feathers, and paper for the beak. You can help your kids attach the elements with glue or let them get creative. Now you have cute decorations for the holidays!
Color Sorting Activity
This activity is so fun for the younger children, and it's educational! You need a few felt or paper feathers and solid-colored marbles to sort. Lay them out on the table, show your kids how it works, and then let them do it independently! You'll feel happy knowing they're learning and celebrating all at once.
These are just a few activities we think are great for the holiday season. Some you can do with your child, and some they can do on their own, so you can cook, clean, or socialize! Be sure to follow us on Facebook to make sure you catch each new blog we post! For more information on the award-winning Heritage Learning Center, contact us today!