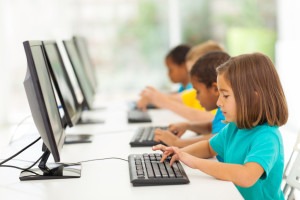 There are a number of reasons why parents choose to enroll their children in after school programs in McKinney, TX. While children are at school during the day, parents know exactly where they are and what they are doing. However, once school is let out for the day, parents may not always be too sure of their children's whereabouts. Because school days end before most parents are done with work for the day, parents have to trust that their children will stay out of trouble and not make decisions that will get them in trouble and negatively impact their futures. Working parents who to ensure the safety and happiness of children after school can take advantage of after school programs. The following are the benefits of enrolling your children in after school programs in McKinney, TX:
Parents know where their children are after school. A lot of the time, parents may try to adjust their work schedule in order to meet their children when they get out of school. Depending on where they work, this isn't always an option for parents, which means they have to find another way to make sure their children are safe after school.
Keeps children out of trouble. When children are left alone, they can unknowingly get into trouble. If they are enrolled in an after-school program, kids are under the supervision of adults, so they will not be able to get into trouble or go someplace they shouldn't.
Gives children something productive to do after school. When school lets out, children sometimes rush home to watch TV and engage in activities that aren't very productive or don't involve them using their brain. If they participate in an after school program, they will be using their brain and/or being physically active instead of sitting on their couch watching TV.
Gives children the chance to learn new skills. After school programs often have workshops that teach children new skills like arts and crafts, computer skills and more.
Improves academic performance. Since children get to engage in various activities that are similar to the ones they perform during school, they get to spend more time perfecting their skills and improve on their weak subjects.
Heritage Learning Center Has the Perfect After School Programs for Your Child
 Anyone interested in excellent after school programs in McKinney, TX can contact Heritage Learning Center at (972) 782-4464 to learn more. We also offer additional programs like Spanish classes, homework help, summer activities, dance academy, basketball classes, tutoring, piano and guitar lessons and more! There's something for every child at Heritage Learning Center.
[osky-citation keyword='After School Programs McKinney TX']