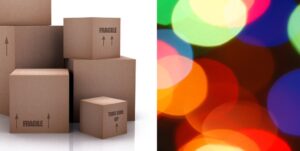 Keeping your kids occupied when they are stuck indoors during the winter months is hard, but these fun activities should keep them entertained if they can't go outside.
"Cave of Stars"
You'll need: a box and a string of lights
Poke holes into the top of the box and insert the Christmas lights.
"Snowman in Texas"
You'll need: Baking soda & hair conditioner
Mix 3 cups of baking soda with 1 cup of conditioner. Mold until you have desired size.
"Marble Maze"
You'll need: Legos and a marble
Use a Lego baseplate and various sized Legos to create a maze for the marble to exit.
"Cinnamon Tortilla Snow Flakes"
You'll need: Tortilla, butter, cinnamon
Cut your flake design into a warmed tortilla, brush with butter, & sprinkle cinnamon. Pre-heat oven to 350 degrees and bake until crispy.
"Glue Slime"
You'll need: Glue, baking soda, contact solution
Mix glue and baking soda in a bowl. Slowly add the contact solution. Use hands to mix.
For creative after school activities for kids in McKinney, Texas, visit Heritage Learning Center. Call (972) 782-4464 or visit https://hlc.info/ to learn more.
Heritage Learning Center | After School Activities for Kids in McKinney TX | (972) 782-4464