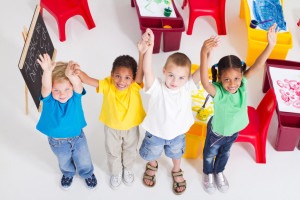 Choosing after school programs in McKinney TX can be a daunting task. Yet, such programs provide important opportunities for your children to experiment with the things they learn during class, and thus better internalize their course content. Moreover, after school programs are especially important for children whose parents may sometimes be at work when they get home from school. Children who spend a good deal of time alone after school often experience profound stress or fear that can affect them later in life–even if they are unable to articulate that experience right now.
When choosing a program for your child, it is very important to research the available after school programs in McKinney TX. In other words, the program that engages in the most publicity–running newspaper ads or distributing fliers–may not be the best fit for your child or your family. So, besides considering the programs that fall into your lap, you should ask around. Speak with teachers, neighbors, other parents, or anyone you think may have some ideas. Also, spend time doing your own online research. Whatever you do, avoid diving headlong into the first program that comes your way.
Another important step is to carefully consider your child. Every child has different needs, as there are probably more approaches to childhood education than you think. In general, however, children are often a bit worn out after school, so locating a program that provides a comfortable, fun, and safe environment is paramount. You want your kids to be excited about the program so that they can more easily engage with the content provided. Along the same lines, you may want to look for programs that encourage physical as well as academic activity. Children need exercise too, and after sitting in school all day some activity can help to improve their health, as well as their mood.
Lastly, taking the time to visit programs while they are in session is of great importance. That way you can watch the teachers, the children, and the educational techniques in action. There is no better way to get a read on any given program than seeing it for yourself. Also, while you are visiting the program, remember to ask questions. You want to know that your child is provided with healthy meal or snack options, that the provided activities will match the interests of your child, and that the staff are friendly and caring.
Whether you are just beginning your search for after school programs in McKinney TX, or if you have been engaged in the search for some time, consider contacting Heritage Learning Center at hlc.info to gather information, schedule a live or a virtual tour, and browse the programs offered.
[osky-citation keyword='After School Programs McKinney TX']