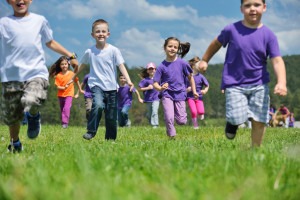 School-age children often have a common problem – school lets out in the early afternoon, but their parent or guardian does not finish with work until after. While day care centers traditionally serve infants through preschool-aged kids, school-aged students are often left to their own devices. Parents shouldn't have to worry about what their son or daughter is getting up to in those hours between the final bell and parent pick-up. Luckily, there are plenty of quality after school programs in Mckinney, TX. But what do kids do at these programs, aside from their homework and the traditional childhood antics? It turns out a lot these students are learning, growing and engaging.
Team building games
Many after school programs in Mckinney, TX strive to teach children team work and positive interactions. Games may include traditional sports such as basketball or soccer or activities that encourage kids to work together. This may include puzzles or scavenger hunts. Students will be able to stay active while learning the importance of sportsmanship.
Arts and Crafts
Unfortunately for many schools across the country, arts and music budgets are being slashed. After school programs in Mckinney, TX are working to bridge the gap by offering students the opportunity to explore their creativity. From watercolor painting to nature collages, kids are being given the chance to develop an appreciate for their arts while simultaneously promoting their own self worth.
One-on-One Tutoring
While some after school programs do have plenty of staff, this not always the case. Parents who want their children to get a little extra attention during homework time will want to seek out an after school program that offers this type of assistance. Students who engage with tutors may be able to raise their grades and begin to feel more confident in their study skills.
Extra Curricular Activities
In addition to the ability to practice sports, crafts and academics, students in an after school program in Mckinney, TX have the unique opportunity of exploring even more hobbies and activities than they may have available at their school. Many after school program instructors are skilled in different unique skills, including cooking, sewing or foreign languages. Talk to the program staff to see if they have fun hobbies they would like to share.
Get Your Kids Moving!
Childhood obesity is becoming a major issue in the United States. Nip this problem in the bud by ensuring your kids are getting plenty of physical activity into their days. Sports activities are popular in after school programs (as mentioned above) but not all kids are team oriented. Children who enjoy more solo play could enjoy track and field – challenge them to run around the playground in a race against their friends!
Final Thought
After school programs are great ways for kids to stay safe and occupied while awaiting their parent or guardian. When looking for a quality program, ensure your child's individual needs are met. Don't forget to ask them about what they're looking for – this will empower your child to think and advocate for themselves. For more information on after-school programs, call Heritage Learning Center at 972-782-4464 or visit online at www.hci.info today!
[osky-citation keyword= 'After School Programs McKinney TX']