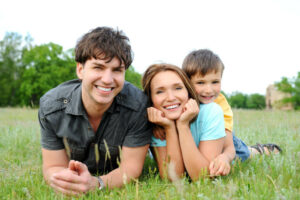 During the week, your child most likely enjoys learning and playing at school. On the weekends, it is the best McKinney preschool stresses the importance of continuing your preschooler's fun and education. With all the different activities available in the area, deciding what to do can be overwhelming. Here are a few fun and educational activities you and your preschooler will love on the weekends:
Playgrounds and Spraygrounds
Each weekend, pick from one of the many playgrounds in Colin County to visit.
Celebration Park in Allen offers a large, handicapped accessible playground with swings, slides, hiking and bike trails, and waterjets that cool the kids off during May through October.
In Fairview, visit Monarch Park for a bit of adventure. Your preschooler will enjoy the six-foot climbing rock while you prepare a picnic to enjoy in the shade.
For a bit of Texas history, visit Central Park in Frisco. This educational park features large bronze sculptures that depict the drive of cattle through the Shawnee Trail. The small pond, brook, and walking trails are also relaxing to wander through.
Frisco Commons in Frisco offers another exciting area for you and your preschooler. Frisco Commons is the largest playground in Frisco, offering jets, sprayers, a picnic area, and BBQ grills.
If you are searching for something more unique, consider the Aqua Shop Indoor Surfing adventure in Plano. You and your family can wade through various splash areas while giving surfing a try, all while staying indoors to avoid sunburn and inclement weather.
Fire Station Tours
Children are always excited to visit heroes, so schedule an appointment to tour one of the fire stations in your area.
The Allen Fire Department requires a two-week notice when booking a tour. You and your family can visit the fire house's kitchen, living area, and the bays where the trucks are parked.
Tour the Frisco Fire Department and meet each of the firefighters. You will also be able to tour the fire trucks, fire station, and ambulances.
Animal Encounters
If your preschooler enjoys learning and playing with animals, head to the SPCA to visit with dogs, cats, and even livestock that need families. Contact the SPCA early to learn about volunteer opportunities where you and your child can donate much-needed items or help care for the animals.
Arcade Fun
Playing games may not seem educational, but learning how to win, lose, and complete different tasks while following rules is important for your preschooler.
Main Event in both Frisco and Plano offers laser tag, billiards, bowling, and numerous arcade games.
You can also check out Strikz in Frisco, which offers laser tag, bowling, and arcade fun.
Keeping your preschool entertained and educated on the weekends is possible in the area of Collin, County Texas! To learn more about fun weekend activities, contact the best McKinney preschool, Heritage Learning Center today at (972) 782-4464.
Heritage Learning Center | Best McKinney Preschool | https://hlc.info/