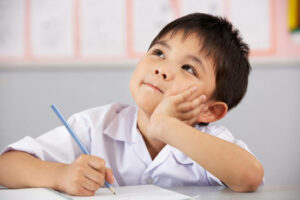 Entering Kindergarten is a huge transition for a young child and an excellent early childhood education in McKinney, TX can help prepare them with the skills they need to succeed. While teachers don't expect your child to know already everything the second they step into the classroom, there are a few things they should already know to help the transition go smoother. Here are five skills for kindergarten readiness:
Ability to write name
Bathroom independence
Know some letters and sounds
Dress themselves
How to handle a book
Help your child be ready to start kindergarten with a quality early childhood education from Heritage Learning Center. Call us today to schedule a tour at (972)782-4464 or visit us online at https://hlc.info/.
Heritage Learning Center | Early Childhood Education McKinney TX | 972-782-4464