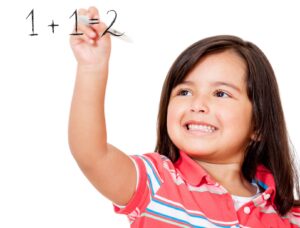 So you are looking for a center in early childhood education in McKinney TX. You want to make sure you find a safe and fun place where you can take your kids. You want a place where their time will be spent productively, but also with fun in mind. If you pick Heritage Learning Center, you can be sure that there are a number of things you can be assured your kids will benefit from:
1. Safety Measures
Your children are precious and irreplaceable, and you are perfectly justified in wanting them to have the highest level of safety possible when they are not in their presence. So you should choose a place for their early childhood education in McKinney TX that has round-the-clock security camera monitoring and controlled access. You also know that the people who are on staff know how to look after your child's physical health as well as their mental health.
2. Targeted Education
If you are looking for a center that specializes in early childhood education in McKinney TX, you want more than just a standard day care. You want your child to have a productive learning experience while they are in the learning center. If you choose Heritage Learning, your child will have age-specific classes that include Spanish classes, field trips, and help with their homework. Classrooms are bright and stimulating, and the teachers are all experienced with education degrees.
3. Fun and Games
Teaching your children is the top priority, but your child does not have to be preoccupied with homework every second of the day, nor would you want them to be. When you take them to Heritage Learning Center, they will be in a place that takes recess seriously! Not only are there three separate playgrounds (all safely cushioned, per the safety measures), but there is an onsite water park where your kids can enjoy the sun and summer.
When you take your children to a center for early childhood education in McKinney TX, you want them to be in a safe place where they will both learn and have fun. Not only will your child get all these benefits, but you will have the benefit of an affordable education for your children. The Heritage Learning Center is open to all children from Pre-K to 5th Grade. When you want to find out more about Heritage programs, call them at 972-782-4464!
[osky-citation keyword= 'Early childhood education McKinney TX']
Photo Credit: Depositphotos.com/ andresr