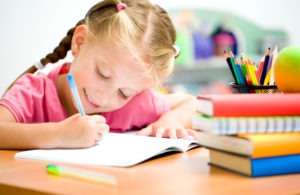 Enrolling your child in a preschool and after school program is an excellent way to ensure they are prepared for the physical, social, emotional, and intellectual challenges of traditional school. You may already be familiar with how preschool provides children with a safe environment, but you may not know the educational benefits of enrolling your child in these programs. Here are a few key educational opportunities your child will benefit from when enrolled.
Reading and Writing
When enrolled in preschool, your child will learn components that will help them effectively read and write. Teachers work with each child to ensure they know the alphabet and how to sound out most letters. Also, your child will be able to write their name, alphabet, and numbers before entering kindergarten.
Math
You may be surprised to learn that your child will be able to learn some math skills while they are in preschool. Counting up to 10 or 20 is common for children of this age. In addition, your child will learn how to complete simple adding and subtracting problems using pictures, blocks, and other educational elements. Learning how to tell time is also possible during your child's preschool years. This can be accomplished while your child learns their daily schedule and while playing and reading classroom clocks.
Science
Preschool teachers encourage children to ask questions during lessons, playtime, and while playing outdoors. These questions are a great way for children to learn and experiment, which is an imperative part of scientific discovery.
Music
Your child does not have to have any real interest or talent in music to appreciate it. Whether you enroll them in preschool during the day or an after school program, your child will benefit from the many musical activities. Playing instruments for fun or to learn, singing silly songs with friends and teachers, and using music to remember the alphabet or other educational topics are all possible activities that your child will enjoy.
Here are a few ways music can benefit your child:
Boosts brain power
Boosts memory
Helps them socialize
Relaxes them
Builds confidence
Teaches patience
Art
Many preschool-aged children already know their shapes. However, learning to draw these shapes can be accomplished through the various art activities in their classroom. Drawing and painting shapes, people, letters, numbers, animals, and other pictures will help your child become more creative. Art activities will also help your child learn and name different colors, as well. Learning how to express themselves through art will also help your child express their emotions and be more social.
To enroll your child in a preschool or after school program in the McKinney, TX area, contact the Heritage Learning Center at (972) 782-4464.
[osky-citation keyword='After School Program McKinney TX']