Winter break is a joyful time of celebration and relaxation. Enjoying a well-deserved break at the end of a long year helps to heighten the magic present during the holiday season. Not to mention spending time with your family away from work and school responsibilities can help you carry extra motivation and energy into the New Year.
Nonetheless, just because children earn a break away from school doesn't mean the learning needs to stop. The time a child spends at home over the holiday season can be a great chance to catch up on lost learning and keep their brain engaged. The following learning strategies and techniques will keep your child entertained and prepared for a new year of learning and growth.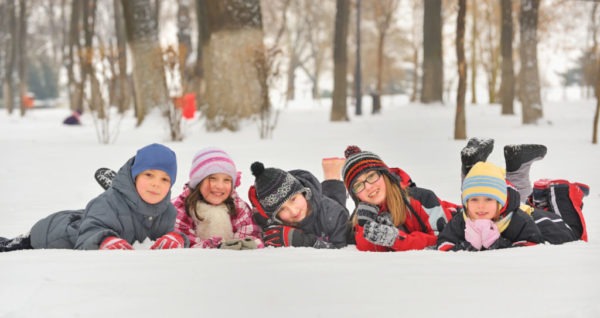 Give Educational Toys as Gifts: Educational toys and trinkets can keep your children actively engaged in the learning process, rather than glued to a game console or television. Science experiments and art kits are a perfect way to make hands-on learning more enjoyable.  We recently ran down some of our favorite educational toys for the 2019 holidays.
Tap your circle of Resources: If you plan to travel with or spend time with family or friends over the holiday, don't hesitate to ask what fun and educational toys and books they can bring along. This can keep your children busy with a variety of different games and activities to explore.
Take your child shopping: Shopping with your child during the holiday season is a great opportunity to spend quality time together. Teaching your children about the true meaning of Christmas and the power of thoughtful gift-giving can be extremely valuable. Helping kids enjoy searching for meaningful presents helps them learn about the qualities of charity, love, and compassion.
Free Concerts and Exhibits: During the holiday season, several museums, art galleries, and theme parks provide free shows and entertainment. Make an effort to research the local activities and events occurring near you.
Crafting: Doing non-restrictive art and craft exercises help children engage and develop their creative skills. Interactive activities like making slime from scratch, oil painting, or playdough modeling are great techniques to keep your children engaged and busy.
Cook Together: Inviting your children to assist in making a holiday meal or dessert is a great chance to bond and learn together. Cooking is a great way to learn important life lessons while applying simple math and problem-solving skills. Learning to cook and appreciate food can also open the horizons of picky eaters.
Write Letters: Help your child write a letter or holiday card to a teacher, family member, or friend. This exercise is a great way to improve writing skills and strengthen the bond of relationships.
Discuss current events: Take the time to discuss the state of current events and news. With so much going on in the world, take the time to discuss the personal application and potential impact of political decisions and policies.
Hopefully, the following learning strategies and techniques can help keep your children stay entertained and engaged, ready for a new year of learning and growth. For more information about early childhood development or education programs, contact us as Heritage Learning Center in Mckinney, Texas today.