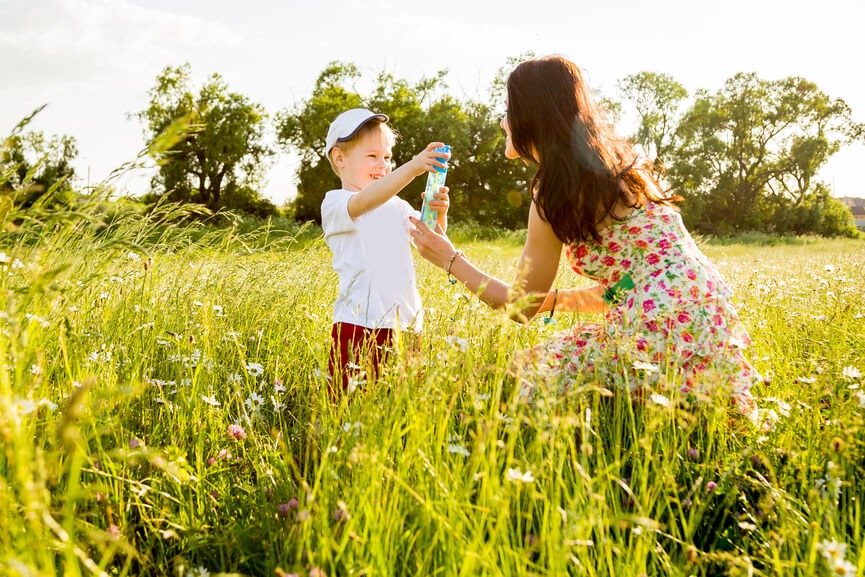 Spring break is a fun time for kids to take a break from homework and school. If you don't have any vacations planned, don't worry! We at Heritage Learning Center have some fun activities that your kids can do during this short break. They will keep them entertained, and you can even work in some education in the mix! Here are some ideas of activities you and your child can do over this coming spring break.
Fly Anywhere From Your Living Room
Travelling doesn't have to be expensive or difficult to plan. Use your imagination! Have your children pick a country or destination. Then play an airplane and simulate a flight to your ideal destination. You can have the kids dress for the weather you're "flying to" and teach them a few things about the destination.
A Reading Picnic
Take an afternoon to plan a reading picnic! You can do this in your backyard, a park, or anywhere that would be nice to sit and hang out for a little bit. Pack some lunch and snacks, spread out a blanket, and bring a few books to read with your kids. You could even take turns making up your own stories.
Take a Day Trip
Grab the camera and jump in the car! Take the kids to a nearby city or attraction and learn about everything it has to offer. A day trip is sure to excite the kids and keep them occupied. Plus, what a great way to make some new memories! If you can't decide what to do or where to go, write some ideas on a piece of paper and draw from a hat.
Plant Flowers
Spring is in the air, which means your yard could use a little color. Take your kids to the store and let them pick out their flowers to plant and care for! Letting your kids plant the flowers is a fun way to get them involved, teach them about nature, and let them develop a sense of responsibility by keeping up with the care of their plants.
Host a Family Movie Night
A family night in is not a bad way to spend one day of your spring break! It's the perfect idea for spending quality time with everyone. Let the kids pick the movie, maybe even build a fort! Make it complete with some popcorn, homemade movie tickets, and snacks. Then sit back, relax, and enjoy the show!
These are just a few ideas you can use for activities during spring break. If you want to look into what Heritage Learning Center offers in McKinney, TX, call our office today! We'd love to help you out.