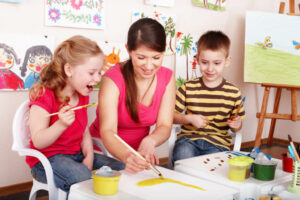 Social growth is so important for your child's development. The more you immerse your child with friends, the more they will know how to interact with people. What can you do to foster social growth?
Just like any good conversation, teach your child how to say "hello".
Playdates at home will acclimate them to people in a safe space.
Playing games with other children will get them excited.
Don't leave your child alone – they need your support!
Reward positive behaviors when they are trying their new skills.
Help your children help themselves with new friends! For the best early childhood classes in McKinney, Texas, visit Heritage Learning Center. For more information, call (972) 782-4464 or visit https://hlc.info/.
Heritage Learning Center | Early Childhood Education Classes McKinney TX | (972)-782-4464