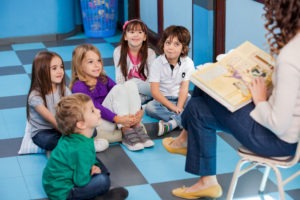 Many parents believe their child is too young to begin reading, but an award winning childcare facility will teach you and your child the importance of reading. Of course, learning to read doesn't only allow your child to hear stories. Your child will benefit from reading in the following extraordinary ways.
Excel Academically
Teaching your child to read at an early age will not only teach them to love stories, but it also benefits your child's academic future. Toddlers and preschoolers who begin to read early will increase their learning aptitude, which will help them excel academically once they start elementary school.
In addition, if your child learns and loves to read early, this will hopefully carry on into their teen and adult years. Over time, reading books will increase their knowledge on numerous subjects, which can help them throughout their entire lives.
Improved Communication and Language
While surprising to learn, a child that learns to read early will be able to communicate in a more clear and concise manner.
Teachers at the award winning childcare facility make sure to read to their students daily. Children will also have time to read alone or read with a partner. Reading with a friend or classmate is a great way to improve communication with their peers.
Reading out loud also allows the children to hear new words, listen to fun stories, and learn expressions, which will increase their desire to express themselves verbally.
Increased Logic
Reading also teaches children how to think logically. Many stories contain symbols, lessons, and other figurative elements that will interest your child's curiosity. Children who learn to read early are proven to be more aware and able to grasp certain concepts. Many stories and tales also help children decipher from good and bad or cause and effect, which can help improve their judgment and grow intellectually and emotionally.
Making Memories
Children love hearing stories that are not only educational but also fun. Your child will enjoy hearing and sharing stories at school, which they may want to share with you and other family members. Reading books together is not only important for your child's intellect, but it also helps build long-lasting memories that they will cherish for many years to come.
Your child is never too young to learn the benefits of reading. To learn how award winning childcare promotes a love of reading, contact the Heritage Learning Center in the McKinney area at (972) 782-4464.