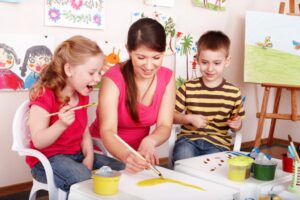 Finding the best preschool for your children is imperative to the health and safety of your family; not to mention your own sanity. There are a few things to look at when visiting a preschool facility offering award winning childcare.
The first thing you should do is observe how teachers and assistants interact with children. Are there children off by themselves? Do the children seem happy? Does there appear to be some order to the operation, or are things in disarray?
While these are just a few things to consider, they can give you a first impression. It is that first impression that's going to be the most important. Above all, when choosing a preschool, trust your gut, then call Heritage Learning Center for award winning McKinney childcare.
[osky-citation keyword='Award Winning McKinney Childcare']