With the school year starting, so are parent-teacher conferences. It's important to be prepared for these meetings with your preschooler's teacher so that you can get the most out of them. Here are some questions to consider: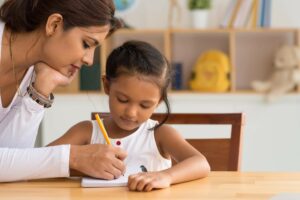 Learn about the teacher. Ask about their classroom procedures and what expectations they have for that year.
Discuss more than just your child's academic achievements. Learn about their developing social skills, behavior, and how they handle challenges.
Ask about their strengths and weaknesses. These are important to know so that you can help your child develop at home as well.
Learn more about the importance of these conferences at your student's preschool program. Call Heritage Learning Center today at 972-782-4464.
Heritage Learning Center | Pre School Programs McKinney TX | 972-782-4464