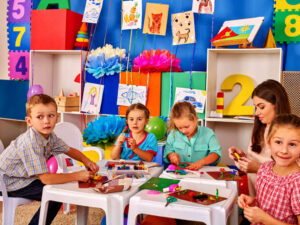 When done right, preschools can utilize preschool management without children even realizing. Classroom management can change a child's world. What are the best techniques for controlling a classroom?
Create engaging curriculum. An engaging curriculum will actively allow kids and adults to participate together.
Create "assistants" – maybe a puppet or a stuffed animal – to offer another "teacher."
Have attention grabbers that will keep kids engaged in activities.
Organize play areas from learning areas, so kids know how to react.
Have fun! The more fun you have, the more your kids will bounce off your energy.
To have a daycare in McKinney, Texas with instructors who care, let the Heritage Learning Center help your child grow. Call (972) 782-4464 or visit https://hlc.info/ for more information.
Heritage Learning Center | Day Care McKinney TX | (972) 782-4464