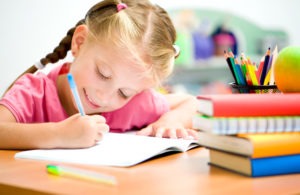 Many people think there is not a need for early childhood education, but child care providers and teachers want parents to understand the importance of preschool for children. If you are a parent weighing out the pros and cons of early education for your child, make sure to consider the following things preschool teachers want you to know.
Your Child Needs to Learn Independence
Although many parents do not realize it, most children are capable of completing simple daily tasks on their own. Brushing teeth, combing hair, washing hands, and getting dressed are all things young children should be able to do on their own without any assistance from their parents.
Thankfully, preschool is a great time for children to gain some independence. Your child will be able to learn how to do things without any parental help at school. Eating lunch, packing their backpack, putting on their jacket for recess, and completing classwork and art activities are all simple tasks that do not require help from parents or teachers. Gaining this independence is a key benefit of early education.
Your Child Needs to Learn Socialization Skills
As a parent, you may have scheduled playdates with friends and neighbors or visited the park multiple times per week in an attempt to help your child socialize. While these are all wonderful experiences for your child, you are being selective in who your child interacts with.
When your child is enrolled in early education, they will be able to meet new friends, increasing their exposure to different looks, genders, religions, and races. Children who are able to experience this diversity early on in life will have an easier time working with others when they become adults.
In addition, a large percentage of children do not have the opportunity to have time to play at the park or with neighbors. If your child has not had a chance to interact with other children, early education can educate them on sharing, caring, and playing in a safe, educational manner.
Your Child Will Have a Better Chance of Success
Early education not only teaches your child independence and socialization skills since it is also a stepping stone to success over their entire educational career.
Students who attend pre-k and other early education programs will have an easier time transitioning into kindergarten. They will have higher reading and math skills, which will follow them into elementary, middle, and high school.
You may not think your child needs or is ready for early education, but the benefits are easy to see. To learn more about the benefits of preschool for your child, contact the Heritage Learning Center in the McKinney, TX area at (972) 782-4464.
[osky-citation keyword='Preschool McKinney TX']