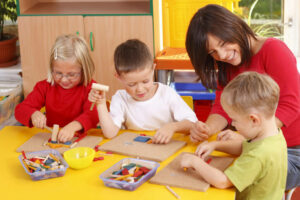 The first day of school can be a scary and exciting day for children. Preparing them for the first day of preschool can help. How do you know that you've packed everything they will need?
Make sure their backpack is sturdy and something they will love. Be sure to write their name in it!
Clothes can quickly get dirty or messy, so a change of clothes is a safe bet to pack.
Folders, pencils, erasers, and notebooks will make your child feel important and prepared.
Lunches should always be packed and ready to go. Nut-free options are safe for classmates and friends.
Keep your child hydrated and healthy with a reusable water bottle!
Nap time essentials include a blanket and a mat. Comfort items may be a good idea.
Know your child is in the best care at Heritage Learning Center! Learn more about this leading McKinney preschool by visiting https://hlc.info or calling (972) 782-4464.
Heritage Learning Center | McKinney Preschool | (972) 782-4464