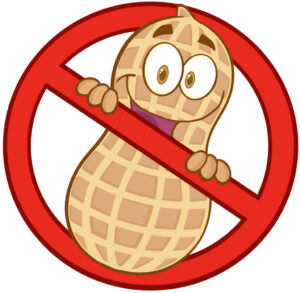 With proper planning and diligence, most school-aged children dealing with food allergies are generally able to lead typical lives both at home and at school. Working cooperatively with school staff to support your child with food allergies is vital to their achievements, safety, and happiness.
The following tips will help you to ensure that your child has all the support necessary to deal with food allergies.
Communicate with School Staff
As soon as possible, determine whether your child's school has a nurse. Find out what forms you will need to complete before your child starts school. Arrange to meet with both the school principal and nurse to discuss your child's food allergies. Request a team meeting with all of the other staff members who will be regularly in contact with your child. Ask about any food allergy policies that are in place. By working with the staff as a team, create a comprehensive plan for supporting your child's food allergies.
Visit Your Doctor
Schedule an appointment with your child's doctor in order to get the necessary prescriptions. Take the forms from school with you and have them signed.
Submit the Signed Forms and Prescriptions
Visit your child's school at least a week before school starts. Take the signed forms with you along with the prescribed medications. Give the forms and prescriptions to the school and give them to the office.
Communicate with Your Child's Teacher
Make an appointment with your child's teacher to discuss strategies for ensuring that your child is safe. Ensure that the teacher knows that your child is not to eat any shared food. Talk about the possibilities for non-food celebration items. Speak to the teacher about a protocol for cleaning up after snack and lunch and the importance of proper hand washing.
Teach Your Child Food Allergy Management Skills
Talk to your child about the importance of hand washing, reading food labels, and not sharing food. Discuss the potential physical reactions to a food allergy. Ensure that your child understands what to do in the event of an allergic reaction.
Form a Strong Partnership
Work together with the staff at your child's school to make your child's school day as safe and successful as possible. Be sure to document all meetings, emails and phone calls that you have with staff members; summarizing the main points in your notes. Make an effort to volunteer as often as possible at school in order to build stronger connections with school staff.
For more information on the best childcare practices in the McKinney Tx area, contact the Heritage Learning Center at 972-782-4464 today!
Heritage Learning Center | Best Childcare McKinney | 972-782-4464