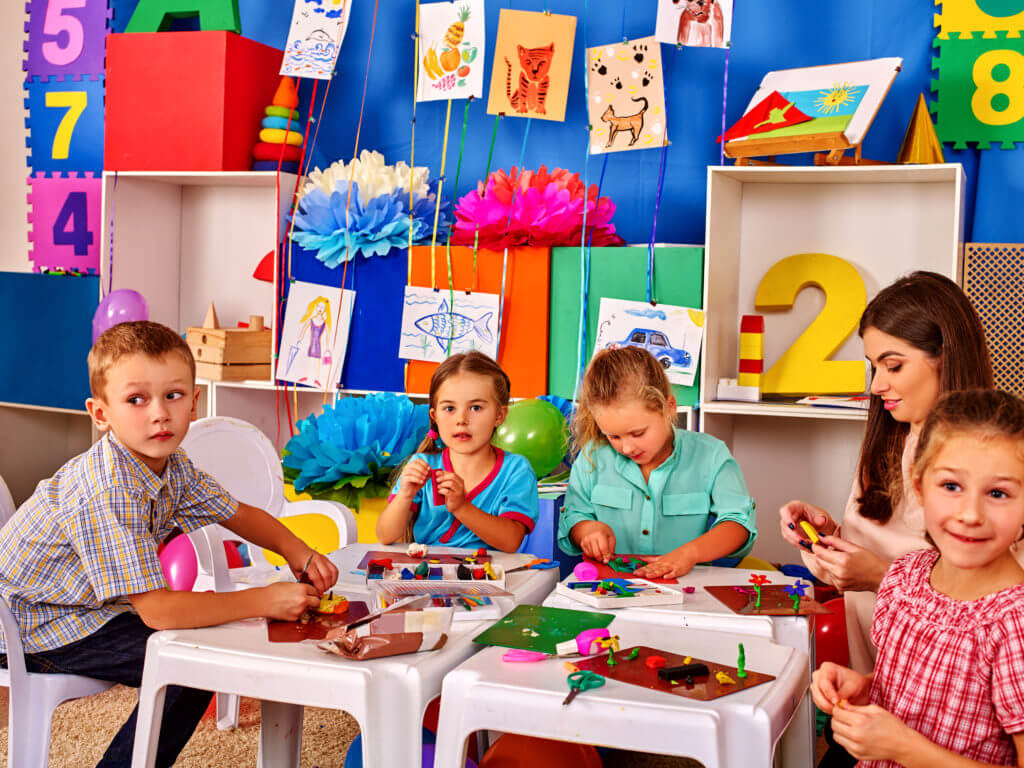 Finding a daycare program can be intimidating. You should ask many questions and be very observant when looking for a daycare center for your child or children. Begin looking 6 months before you will need it because the best centers fill up fast! You can use the following list of criteria to narrow down your search. However, you probably won't meet everything on your wishlist, so decide which criteria are most important for you and go from there. 
Reputation
The atmosphere of a good daycare should be welcoming and friendly. It should be known for its nurturing environment. Ask the center for current clients and their numbers so you can give them a call and ask about their experience. You can also show up at afternoon pick-up and ask parents then, but make sure you leave a positive impression. Keep in mind, if your friends don't enjoy taking their kids there, you probably won't either.
Ground Rules
Flexibility is important when it comes to things like when to pick up or drop off your child. But practices such as operating hours and emergency procedures should be clearly stated. You should also receive a written copy of the center's policies. This tells you that the daycare takes its responsibilities and your family seriously. Be on the lookout for visitation or open-door policies. If you are not allowed to drop by at any time you want or need to see your child, there's a good chance the daycare is hiding something. If the daycare is not organized or has poor or nonexistent policies, it's probably not right for you.
Stimulating Daycare Curriculum
Top-notch daycare centers have structured schedules that they implement. They usually include times for many different activities such as physical activity, quiet or alone time, group time, meals, snacks, and free time. TV or videos should have little to no place in what your child does all day at the center. If videos are part of the curriculum, make sure they are age-appropriate and educational. The goal of a well-thought-out curriculum is to improve childhood development and make daily life more fun.
Creditials to Operate a Daycare
Be sure to ask about the daycare center's license and credentials. Any quality center should not hesitate to show you these and discuss them with you if you have any questions. You can double-check with your local social services department as well. You can also look for a center that has passed the stringent accreditation process required by NAEYC. The NAEYC database should help with this information. State regulations for health and safety are also a good topic to inquire about, but evaluate the caregivers themselves too. Especially for states that don't require licensing. 
If you live in McKinney, TX and are looking for a daycare center for your family, Heritage Learning Center is the place for you! We have award-winning after-school programs for children of all ages, so call us today!